Check out our reviews from our satisfied patients!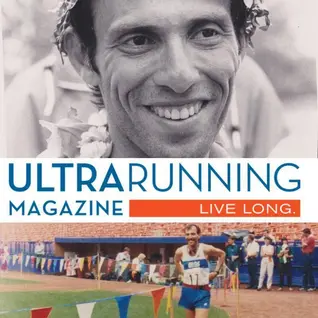 From Trishul...
"I've always used a Chiropractor and an Applied Kinesiologist to enhance my over-all health as a long distance runner.
Discovering the talents of Dr. Rubenstein has been a wonderful delight. His experience and deep knowledge of biomechanics and body chemistry has helped to extend my longevity in ultra distance running.
I'm happy to recommend him to other athletes wishing to preserve & enhance their performances."
Trishul Cherns is the Canadian National Record holder in distances from 200 miles/ 300K to 3100 miles/ 5000K.
He holds 115 National records in Ultra Running.
Trishul see's Dr. Rubenstein before every race to enhance his performance, deal with any mechanical issues and to discover any specific nutritional needs he may be having just prior to his race.
Trishul also sees Dr. Rubenstein in the "off season" to work on general health and underlying mechanical, nutritional and neurological dysfunctions.
To read the recent article in Ultra Running Magazine, click the link below.
https://ultrarunning.com/featured/trishul-cherns-seeking-the-moment/
---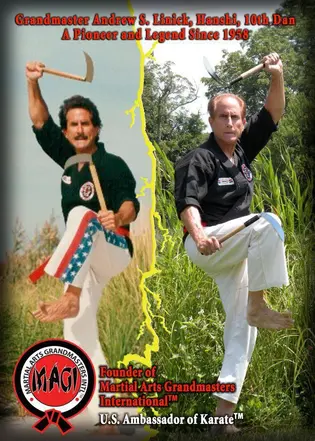 "Dr. Craig has helped me get through traumatic brain injury's from being rear ended in three car accidents while I was sitting still at red lights! These concussions changed my life.
Check out my video on his website which shows how confused and battered I was when I first came into his office after the car accident on December 24, 2010, yes...Christmas Eve!
On top of these concussions, 50 years of cutting opponents down to size as a highly decorated, world renowned martial artist, my arms, legs, hands and feet (my weapons) have needed a lot of Dr. Craig's skillful attention
Dr. Craig's knowledge Is second to none and he has magic healing hands.
It's almost a uncanny and miraculous how he can tell you what's wrong with you by using applied kinesiology muscle testing and functional neurology techniques.
To have New York expertise in Medford, LI is a godsend. 5 ⭐️s Highest recommendation! —Grandmaster Dr. Andrew Linick, 10th degree black belt in Chinese-Okinawin Shorinji-Ryu Karate-Do, Health and Fitness editor, for both Practical Gourmet Magazine(tm) and officialkaratemag.com
Thanks!"
---
"A unfortunate incident during competing during an ultra marathon left me hobbling. When Dr. Rubenstein gave me my first treatment I walked away without pain or limping. Over the next few treatments I noticed increased mobility and was able to resume running 5 days later. His knowledge of how the body works, his gentle manipulations and his demeanor left me astounded. I thought I would be out of commission for 6-8 weeks and with his techniques it was only days! See you in a few miles...Roy."
Roy Pirrung
Plymouth, Wisconsin
Ultra marathon runner. 138 marathons and 197 ultra marathons. Broken 70 American Records with 82 National Titles.
---
"I met Dr. Craig Rubenstein when I was a crew member and he was a personal track-side doctor for an ultra-runner patient competing at a six-day event in Milwaukee, Wisconsin. I had been suffering with Achilles tendonitis for nearly a year, but Dr. Craig discovered that my calves were extremely tight and painful. He concentrated his treatment on my calves and I felt immediate relief. His chiropractic modalities were unlike any I had ever experienced, but I had watched him treat some of the top ultrarunners in the world that week and felt confident in his expertise. Two days later, I placed third woman overall (I'm 56) in a challenging trail half marathon and had absolutely no pain in my heel. Going forward, I worked on loosening up my calves and my injury steadily improved. All the runners treated by Dr. Craig at that event left with the utmost respect for his care, treatments and reassuring manner, and I was amazed at how he fixed people who were on the verge of having to drop out of the race. Even though we only met that one time and I live a thousand miles away, Dr. Craig has checked in with me periodically just to see how I'm doing. If I lived closer, he'd definitely be my doctor."
Mary Bolich
Competitive Distance Runner/Marathoner
Milwaukee, Wisconsin
---
"I was lucky enough to be treated by Dr. Craig while working as a crew member at a 6-day ultra run in Milwaukee, Wisconsin. Going into the first few weeks of my senior cross country season at Marquette University, I was dealing with plantar fasciitis and heel pain. I was worried it had the potential to ruin my season, but after one treatment with Dr. Craig, the pain completely vanished. The treatment was unlike anything I've ever experienced. Dr. Craig is thorough, thoughtful and obviously cares a lot about his patients. Besides the calf tightness that was causing my foot problems, he also found and corrected an underlying problem with my balance. Throughout the week I watched him selflessly care for dozens of runners, putting specific care and effort into each and every treatment. Even weeks after the race, when he was back in New York, Dr. Craig continued to check in with me to make sure I was still pain-free. If I lived closer, Dr. Craig would be my top choice for a chiropractor due to his cutting edge techniques and his obvious passion and concern for his patients."
Sophie Bolich
Marquette University Track and Cross County
---
"I hurt my lower back severely when I was pushing my truck out of the beach sand of Robert Moses State park this summer. I could not turn in bed or get up regularly from a sitting position without a lot of pain. Sitting was the worst. And the pain exhausted me. As a former bodybuilder and a practicing professional trainer, this was one of the worst things ever. I could easily miss weeks of working out and especially not earn a living.
I have known Dr. Rubenstein for almost a decade. We have regularly referred each other clients. I was lucky enough to see him two days later. That night began my road to recovery when I felt 50% less pain during sleep. Two days later, I saw him again and with his meticulous directions of what to do and what not to do, I was almost 80% better. One week later I am almost 100% and I couldn't stop telling my own clients how much I improved!!!!! And now, I will constantly remind them of Dr. Rubenstein whenever they mention back pain. Thank you Dr. Rubenstein for your magic hands!!!!"
Robert Castillo
Owner/Trainer Absolute Fitness

---
"I was referred to Dr. Rubenstein by a physical trainer. During the course of my gym workouts I began experiencing stiffness in my back. X-rays revealed (3) fused vertebrate of the spine. Dr. Rubenstein began a series of treatments that were designed to align my spine and provide better flexibility to my neck and back muscles. Within 6 sessions there was a significant improvement in my flexibility and I stopped experiencing back problems both during and after my workouts. In addition to his Chiropractic skills Dr. Rubenstein provided me with a sensible diet and vitamin & mineral supplements that have helped me to keep my weight, cholesterol and blood pressure under control. His skills have helped me tremendously and I highly recommend his services".
Thomas Mueller, NYC