Plantar Fasciitis Expert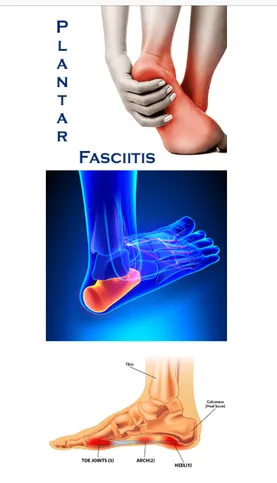 Your feet take a pounding all day long, but when that pain is constant, causing that sharp pain or aching discomfort in your heel, it is much more than just tired feet. You wake up in the morning and that first step of the day brings with it pain that radiates from the heel.
"OUCH!!" There it is again! You think to yourself.
You wake up in the morning and the first step of the day brings the pain that radiates from your heel. Somehow you thought it would just go away by itself, that the pain would subside and you'd be able to walk carefree like you used to before plantar fasciitis crept up on you. But the problem didn't resolved overnight and that intense spot is still there deep within your heel making you hobble to the bathroom. It eases off after awhile, but then you're faced with choosing shoes for the day...what a drag!!Isn't it time for some lasting relief?!
When time isn't fixing it, sneakers and gel cups in your shoes are doing little to no good, and stretching only temporarily helps the problem, visit Dr. Craig Rubenstein for long-term relief. Using a different, and more comprehensive approach, to dealing with the debilitating effects of plantar fasciitis, Dr. Rubenstein has effectively brought relief to generations of patients.
Are you tired of that intense heel pain every time you step out of bed each morning?
Tired of wearing sneakers, because almost every other shoe kills your heel?
Tired of not being able to exercise or even walk any distance?

If you've answered yes to some, or even all of these questions, then you should visit Dr. Rubenstein for a chance at real relief with "Dr. Rubenstein's Plantar Fascia Restoration TechniqueTM."
Call the office, or even better, shoot Dr. Rubenstein a text about any condition at 631-766-3041 for relief!