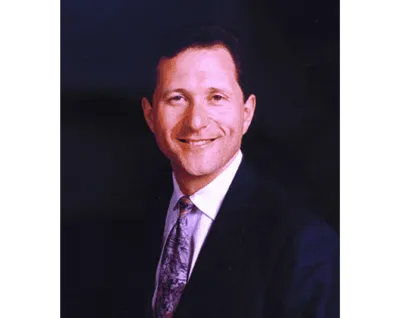 Craig S. Rubenstein, DC, DACBN, CCN
Craig S. Rubenstein, DC, DACBN, CCN is a chiropractor, nutritional consultant, and kinesiologist who utilizes functional neurology to serve the local communities of New York City and Medford, Long Island. At his private practice, he educates patients about chiropractic and other natural solutions, empowering them to take a more active role in restoring and maintaining their health.
Dr. Rubenstein graduated from New York Chiropractic College with honors in 1989. He is licensed in New York, New Jersey, Connecticut, and Florida; he also earned his certificate from the National Board of Chiropractic Examiners.
After his schooling, Dr. Rubenstein treated patients at a three-facility holistic chiropractic health clinic in New York City run by Arnold Forster, DC. With a commitment to ongoing education and studies, Dr. Rubenstein also became a certified clinical nutritionist and obtained a first-year homeopathy certificate. He is also a Diplomate of the American Clinical Board of Nutrition and a Fellow and Diplomate of the International Academy of Clinical Acupuncture. Dr. Rubenstein is also board eligible for diplomate status in both chiropractic neurology, applied kinesiology, and is currently studying to be a certified Brain Health Coach.
Dr. Rubenstein has studied with notable health experts such as George Goodheart, Walter "Wally" Schmitt, Major Bertrand DeJarnett, Robert Blaich, Ted Carrick, Robert Melillo, Daniel Amen, and Phil Maffetone. In 1990, he served as a team chiropractor to the United States Freestyle Ski Team during the World Cup competition in Calgary, Canada. Dr. Rubenstein is also widely published in lay magazines and trade journals.
As a natural health practitioner, Dr. Rubenstein understands that even if two patients have the same condition, they may respond very differently to treatment. That's why he creates specific treatment strategies to address each person's needs, goals, and physiology.
With rigorous education and extensive experience in a wide range of holistic treatment solutions, Dr. Rubenstein is skilled in modalities like applied kinesiology, sacro occipital technique, functional neurology, neural organization technique, total body modification, Lebowitz technique, diversified technique, and the Cox technique. He also emphasizes healing through clinical nutrition and exercise that supports the body's equilibrium.
Dr. Rubenstein understands that finding a trusted natural healthcare practitioner can be a daunting task. With this in mind, he strives to combine medically sound Eastern and Western modalities into effective protocols that dramatically improve the quality of his patients' lives.
Dr. Rubenstein treats the entire body as a whole system. His care philosophy focuses on discovering underlying causes of disease so he can bring balance to the body's systems and allow it the opportunity to heal itself.
Each patient's well-being is Dr. Rubenstein's top priority, and he welcomes every individual as if they were a member of his family.