Chiropractic Expert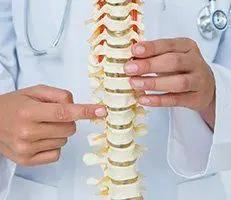 Chiropractic care offers safe and effective healing solutions that don't require expensive or addictive drugs or complicated surgery. If you're looking for pain relief, more energy, or the freedom to move easily, visit Craig S. Rubenstein DC, DACBN, CCN in New York City or Medford, Long Island. As a highly skilled chiropractor with a multifaceted approach, Dr. Rubenstein offers comprehensive care for patients with various medical conditions. For a personalized consultation, call or book online today.
What is a chiropractor?
A chiropractor takes a holistic approach to healing the body, understanding that it has many powerful self-healing mechanisms. With chiropractic care, Dr. Rubenstein triggers these mechanisms and enables your body to repair itself. Chiropractic care supports the spinal cord and its relationship to your nerves, muscles, brain, organs, and every other part of your body.
As a chiropractor, Dr. Rubenstein does not use drugs or surgery to treat patients but utilizes the therapeutic power of chiropractic adjustments, nutritional support, applied kinesiology, and other natural hands-on methods -- including functional neurology and acupressure -- to stimulate healing.
While most people associate chiropractic care with neck and back adjustments, this is only one piece of Dr. Rubenstein's approach. Depending on the needs of each patient, Dr. Rubenstein may use many different modalities to help support your health.
What conditions can a chiropractor treat?
Dr. Rubenstein treats a wide range of health conditions with chiropractic care. Some of the most common patient concerns are:
Chronic or acute pain: often in the lower back, neck, legs, or arms
Injury or trauma: from sports, falls, or accidents
Arthritis: often causes chronic pain in the affected area of the body
Headaches: whether from poorly moving vertebrae, stress, or an underlying condition

Chiropractic care can also help patients who have conditions associated with chronic inflammation, such as fibromyalgia, celiac disease, or other autoimmune disorders.
What techniques does a chiropractor use?
Depending on the needs of each patient, Dr. Rubenstein uses a variety of techniques to provide pain relief and healing. Traditional chiropractic adjustments involve manipulating the vertebrae of the spine to help relieve pressure on nerves, reduce inflammation, and improve mobility. He also uses sacro occipital technique (SOT) for cranial function and nervous system health.
Besides adjustments, Dr. Rubenstein offers customized clinical nutrition plans and dietary guidance for optimal nutrient absorption and detoxification. That enables your body to combat stress and heal faster.
Other techniques include applied kinesiology, which involves muscle testing to evaluate skeletal health, the state of your nervous system, and exercise guidelines to help you move safely and therapeutically.
What are the benefits of seeing a chiropractor?
Chiropractic care is safe, effective, and offers many patients quick relief from long-standing health problems.
Under the care of Dr. Rubenstein, you can address health problems naturally and holistically. Patients also receive the tools to stay healthy long-term, which empowers them to take care of their bodies.
To get started with a personalized consultation, call the office today or book an appointment online.